Brave protector,"LION" intervenes instantly with superior performance at the airport!
The LION Class ARFF vehicles are designed for the requirements of civik airports and air forces in large stations. The vehicles are produced on different chassis with 4×4, 6×6, 8×8 axle configuration. Lightweight composite material and polypropylene hidden tanks reduce the net weight to the minimum and maximizes the speed of intervention. Except for 4×4 versions all LION class vehicles have dual engine option. The Lion steerable rear axle can be configured for special requirements such as different wheel sizes, ABS, EBS System, Case Data Logger and head up displays.All LION Class vehicles are equipped with proven VOLKAN components in the field: VFPN1000 Fİre Pump with WG9000 SEFD roof turret and 110 meter range is the heart of tremendous fire fighting power.
The number of airports increasing rapidly because airports are a preferred way of transportation.Lion designed for all the risk in the airports,its flawless workmanship and innovative product specifications. With a lightweight, aerodynamic superstucture of composite alloy, and a double engine with 1540 HP power, LION is accessed.within seconds instead of at the scene; with a firepower of 17,000 liters of water per minutewithout fear.
VOLKAN LION Class ARFF vehicles are designed and manufactured by VOLKAN totally from chassis to all superstructure components. LION is ARFF vehicle with special purposed chassis and high power engine and fire extinguishing components to let users high amount of water, foam and DCP when needed.
The vehicle has the technical characteristics of an airport fire fighting vehicle, designed for fire fighting and rescue in case of aviation accidents.
---
Lion Class ARFF 8X8
LION hearted!
''LION'', the fearless and brave guardian of airports was designed for the most dangerous situations which require rapid response.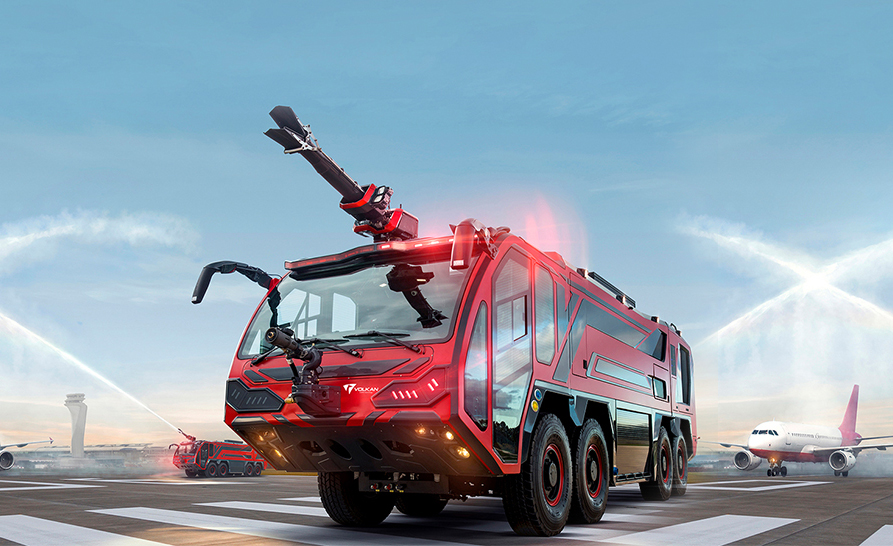 ---
Lion Class ARFF 6X6
Aware of its responsibility!
With its functionality, Lion is irrevocable for airport firefighting.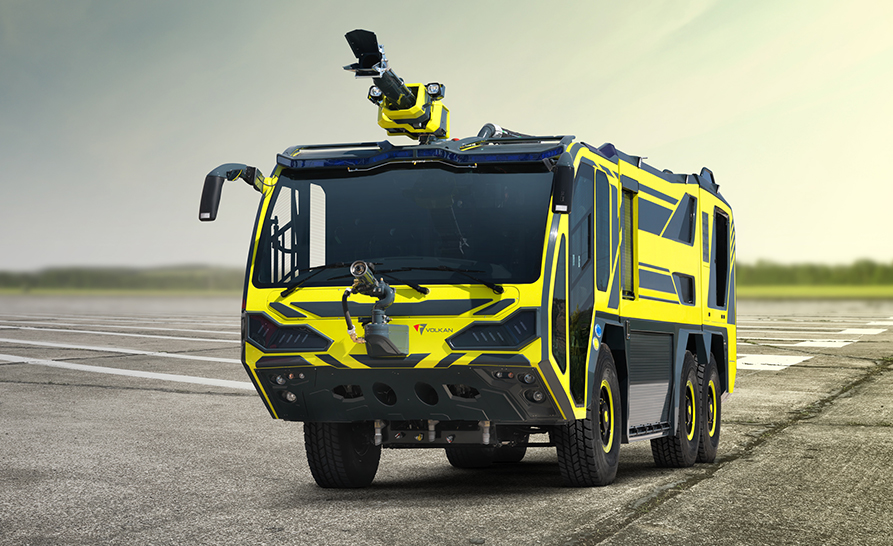 ---
Lynx Class ARFF 6X6
Lynx orta boyuttaki merkezi havaalanlarında yangın söndürme performansından taviz vermeden kullanılmak üzere tasarlanmışlardır. 4×4 ve 6×6 versiyonlarda piyasada mevcut bulunan şasiler üzerine oturması mümkündür.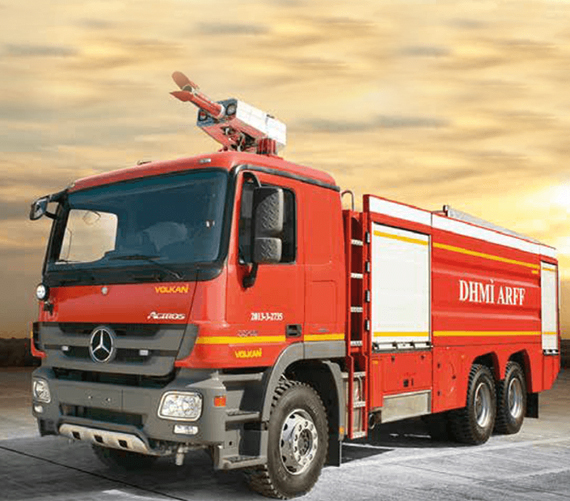 ---
Lynx Class ARFF 4X4
Durable & Strong
Lynx was designed to be used without compromise form the firefighting performance at midsize central airports. 4×4 and 6×6 versions can sit on chassis that are available on the market.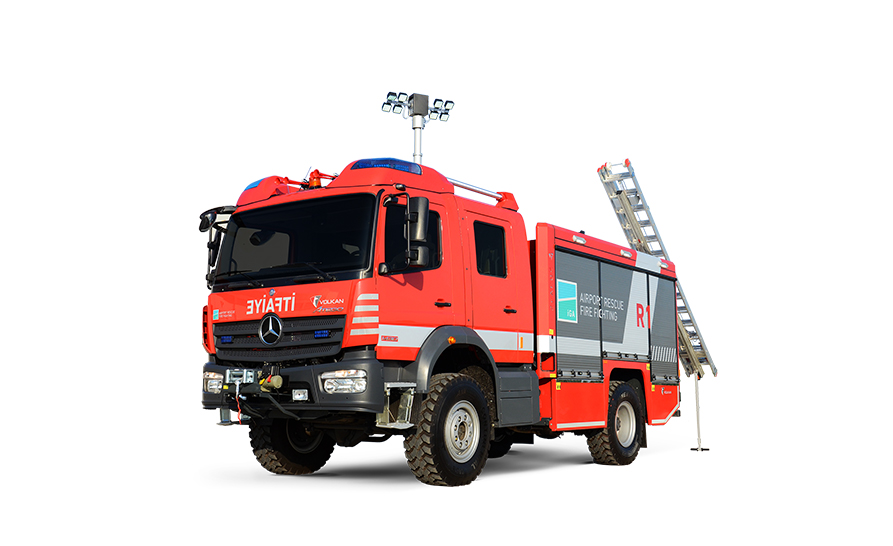 ---
Rescue Stairs
An Engineering Marvel
It is not difficult to understand the feelings of passengers in an unexpected landing. Everybody clings to their loved ones and their beliefs; waits a miracle.
---