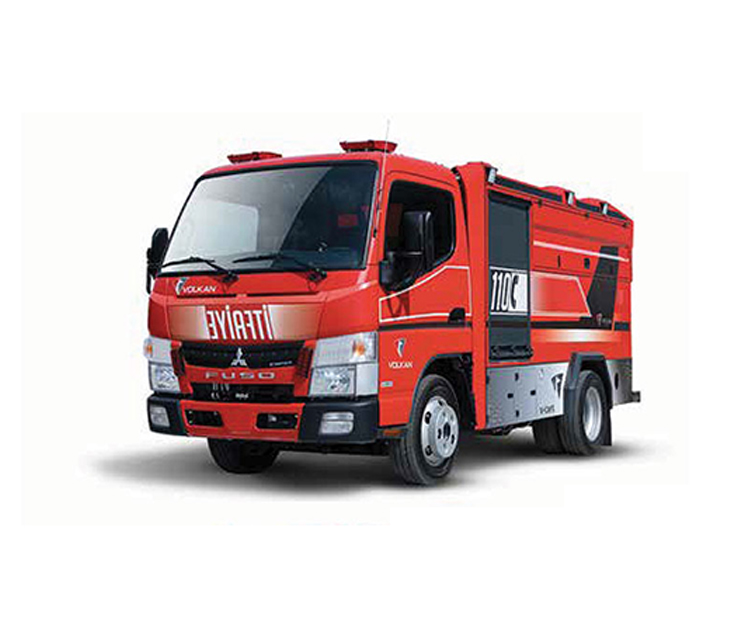 Always Ready for Duty
It is the biggest supporter of firefighters with its power, speed and maneuverability!
Firefighters are struggling in many areas, especially in urban and rural areas, fighting fire, rescue operations, forest fires in industrial complexes and occasional catastrophes . For this reason, Volkan offers optional features to fire warriors with their vehicles ready for each mission. Thus, each fire brigade can choose a vehicle that suits their needs.
Vehicles produces by Volkan offer wise use with practical equipments which are useful firefighter accessories and individual tailored details give fire departments time and increase their safety . Volkan components (pumps, monitors, winches)which are integrated for excellent perfomance with fire trucks have been produced to the finest details for fire fighting needs according to European Quality Standards.
Ability to intervene fires at narrow places (streets) within cities,
Conducting irrigation operations via Road Irrigation Systems,
Water tank  with a capacity up to 15000 lt,
Optional hidden water tank with a capacity up to 3000 lt,
Centrifuge pump with a capacity of  3000 lt per minute with normal pressure; and 250-400 lt per minute with high pressure of 40 bars,
Foam tank with a capacity of up to 2000 lt,
Roof Monitor WG 2000 SE: 2000lt water and foam per minute,
Optional Manual Roof monitor WG 2400 VM,
Single cabin or optional double cabin with a capacity of up to 1+6 individuals,
Effective firefighting by optimum foam usage via CAF System,
Emergency Reel for hoses with the length of 45 and 90 meters,
Optional bumper monitor,
Hidden Tank or independent removable modular superstructure ,
Optional certain hydraulic equipments, led inner lighting for the cupboards,
Optional DCP System determined in accordance with the weight of the vehicle with maximum load,
Superstructure with flexible connections, optional multi-function enlightenment tower.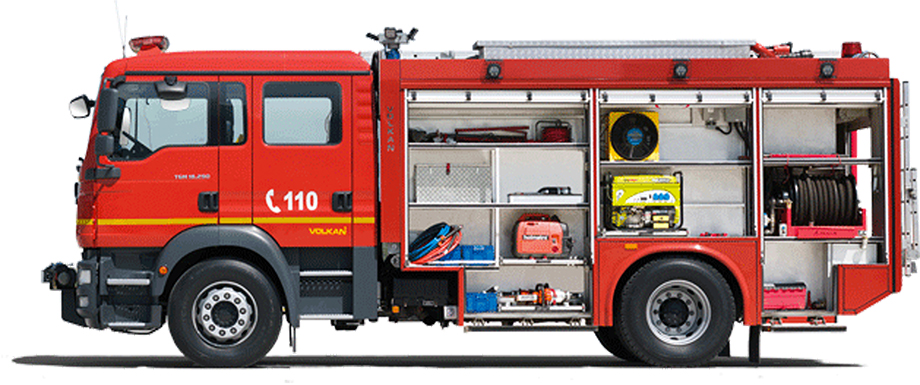 | GROSS VEHICLE WEIGHT | 3 TONS | 3,5 – 5 TONS | 5 – 8 TONS | 10 TONS | 15-16 TONS | 18 TONS | 25 – 33 TONS |
| --- | --- | --- | --- | --- | --- | --- | --- |
| AXLE CONFIGURATION | 4×2 / 4×4 | 4×2 / 4×4 | 4×2 / 4×4 | 4×2 / 4×4 | 4×2 / 4×4 | 4×2 / 4×4 | 6×2 / 6×4 / 6×6 / 8×4 |
| BODY | COMPOSITE / ALUMINIUM | ALUMINIUM | ALUMINIUM | ALUMINIUM | ALUMINIUM | ALUMINIUM | ALUMINIUM |
| WATER TANK CAPACITY | 200 LT (MAX.) | 500 LT (MAX.) | 2000 LT (MAX.) | 2500 LT (MAX.) | 5500 LT (MAX.) | 7000 LT (MAX.) | 15000 LT (MAX.) |
| FOAM TANK CAPACITY | 30 LT | 50 LT | 50 LT | 200 LT | 500 LT | 500 LT | UP TO       2000 LT |
| WATER & FOAM TANK MATERIAL | SS / PP | SS / PP | SS / PP | SS / PP | SS / PP / GRP | SS / PP / GRP | SS / PP / GRP |
| FIRE PUMP | UHP SYSTEM 30 LPM @100 BAR (MAX.) | UHP SYSTEM 30 LPM @100 BAR (MAX.) | 2000 LPM @10 BAR | 2000 LPM @10 BAR / 250 LPM @40 BAR | 2000 or 3000 LPM @ 10 BAR / 250 or 400 LPM @40 BAR | 2000 or 3000 LPM @ 10 BAR / 250 or 400 LPM @40 BAR | 3000 / 4000 LPM @10 BAR – 250 / 400 LPM @40 BAR |
| HOSE REEL | 40M | 40M | 30M | 60M | ELECTRICAL 30M – 60M | ELECTRICAL 30M – 60M | ELECTRICAL 30M – 60M |
| MONITOR | – | – | WG2000SE | WG2000SE | WG2000SE / WG2400VM | WG2000SE / WG2400VM | WG2000SE / WG2400VM |
| FOAM PROPORTIONING SYSTEM | FULL AUTOMATIC | FULL AUTOMATIC | FULL AUTOMATIC | FULL AUTOMATIC | FULL AUTOMATIC | FULL AUTOMATIC | FULL AUTOMATIC |
| CAFS (OPSİYONEL) | PREMIX SİSTEM 100LT | PREMIX SYSTEM 100LT | 2400LT | 2400LT | 2400LT | 2400LT | 4800LT |
| BUMPER WINCH (OPSİYONEL) | 3600KG | 3600KG | 3600KG | 5400KG | 5400KG | 5400KG | 5400KG |
Gallery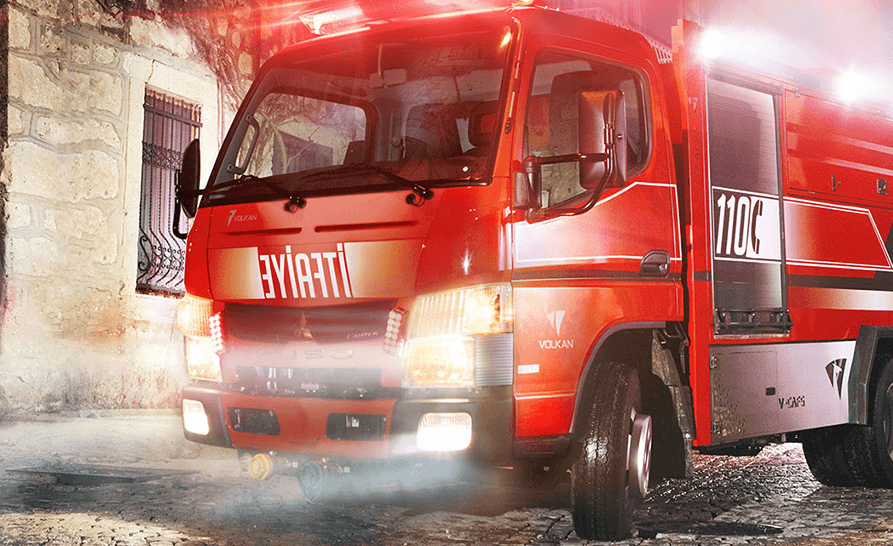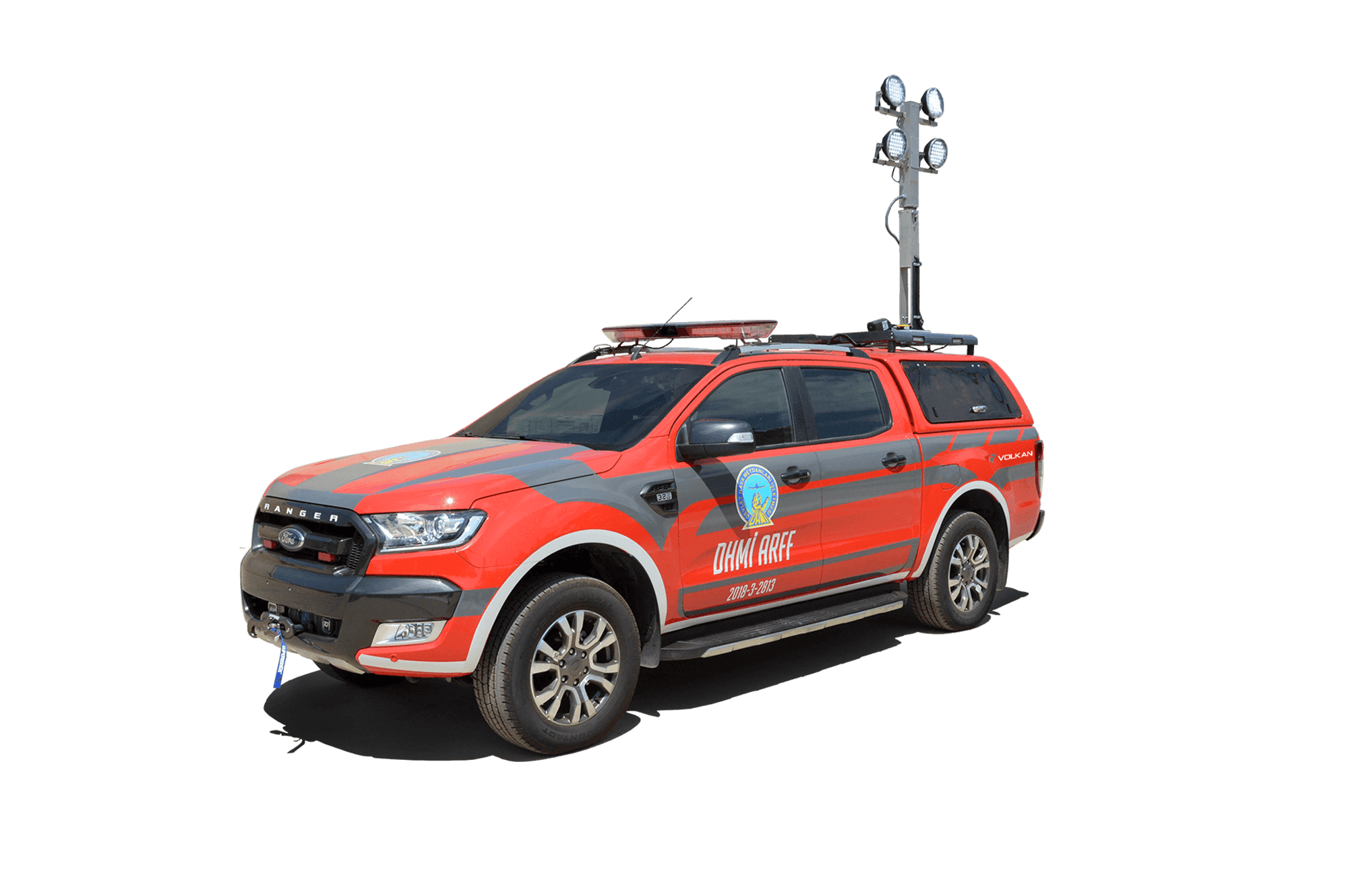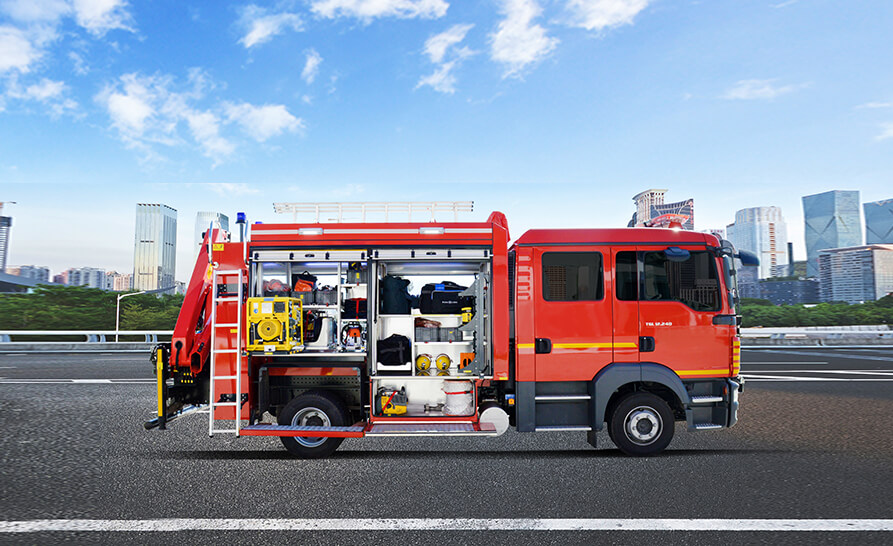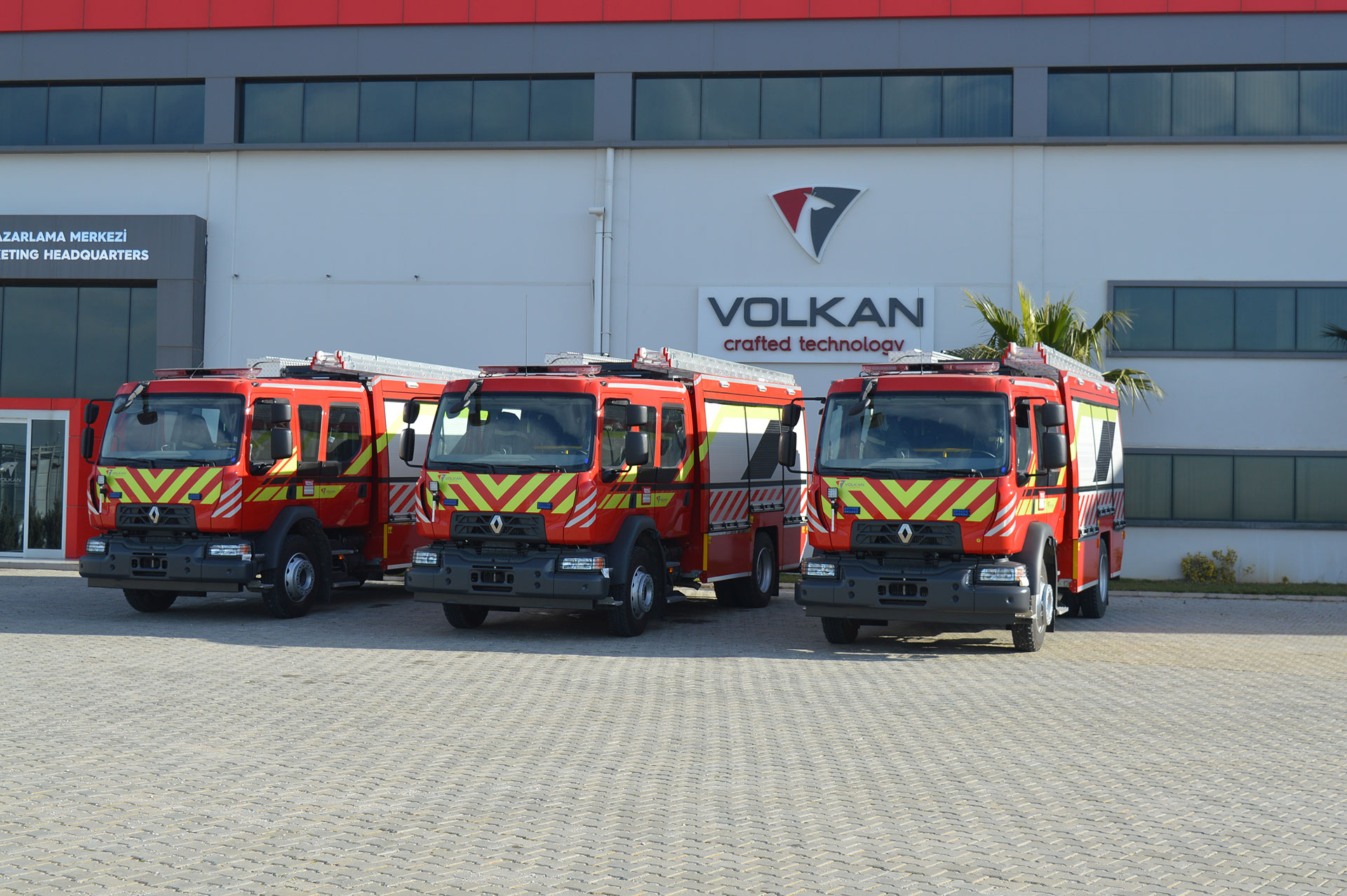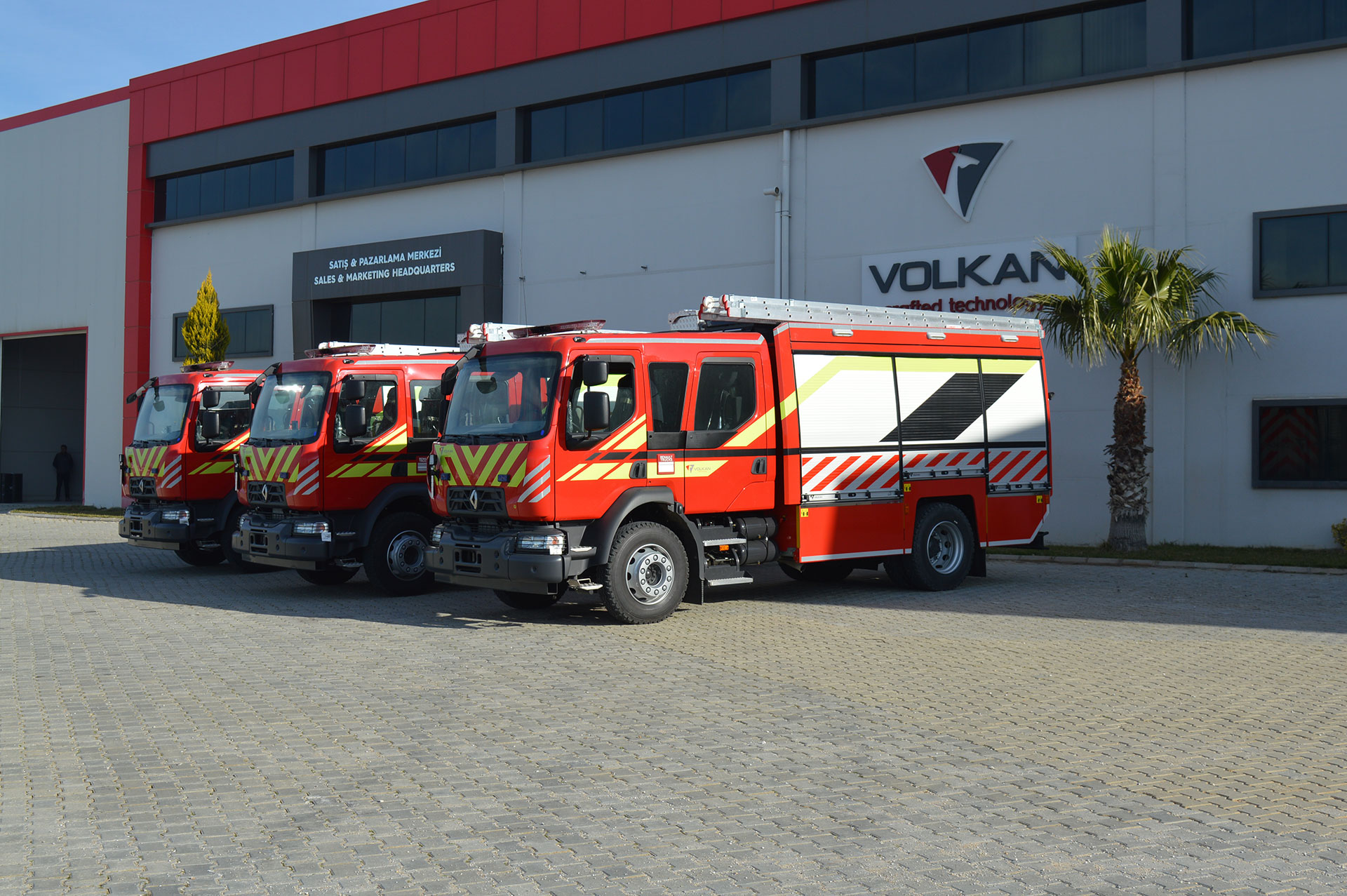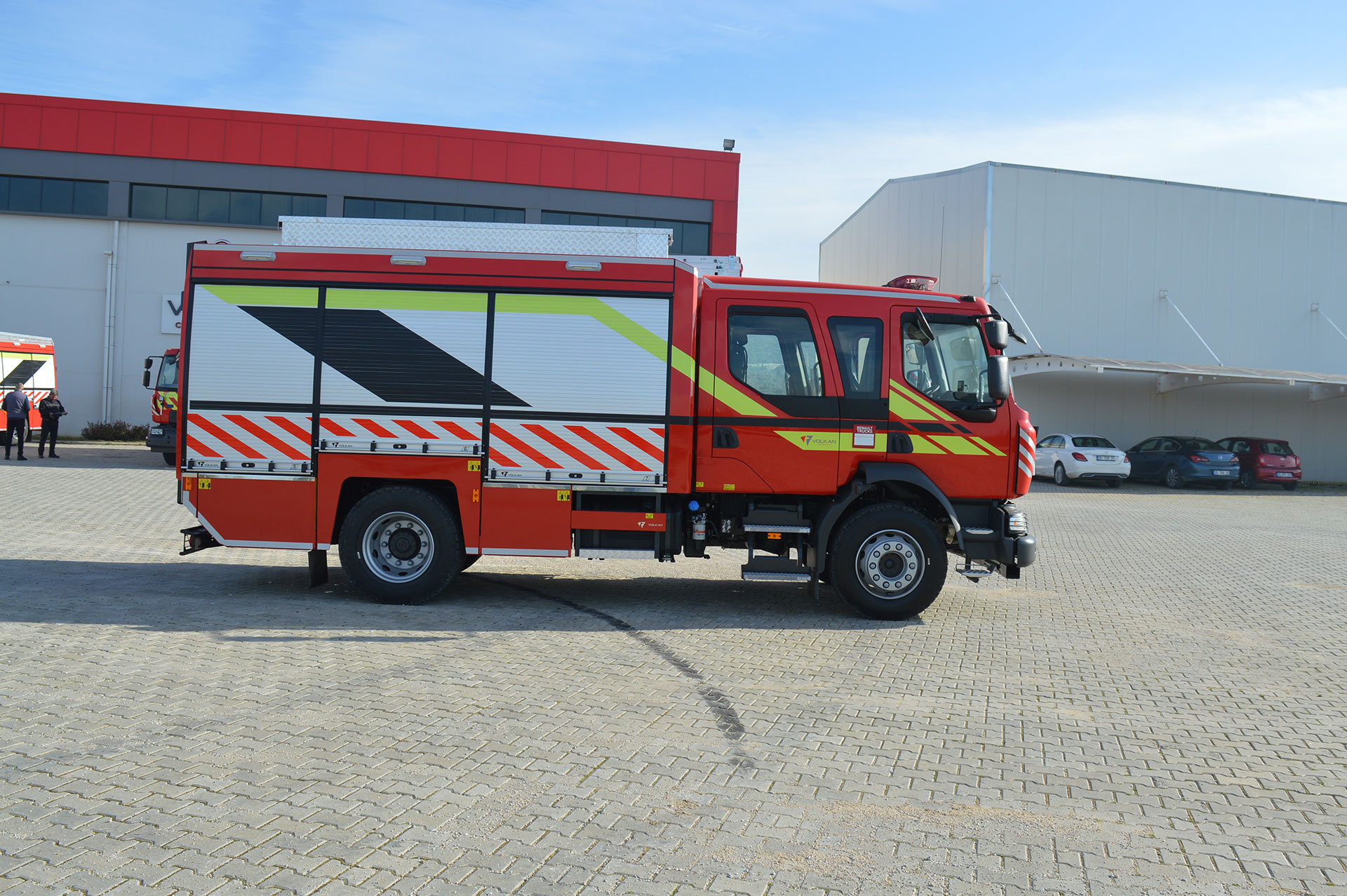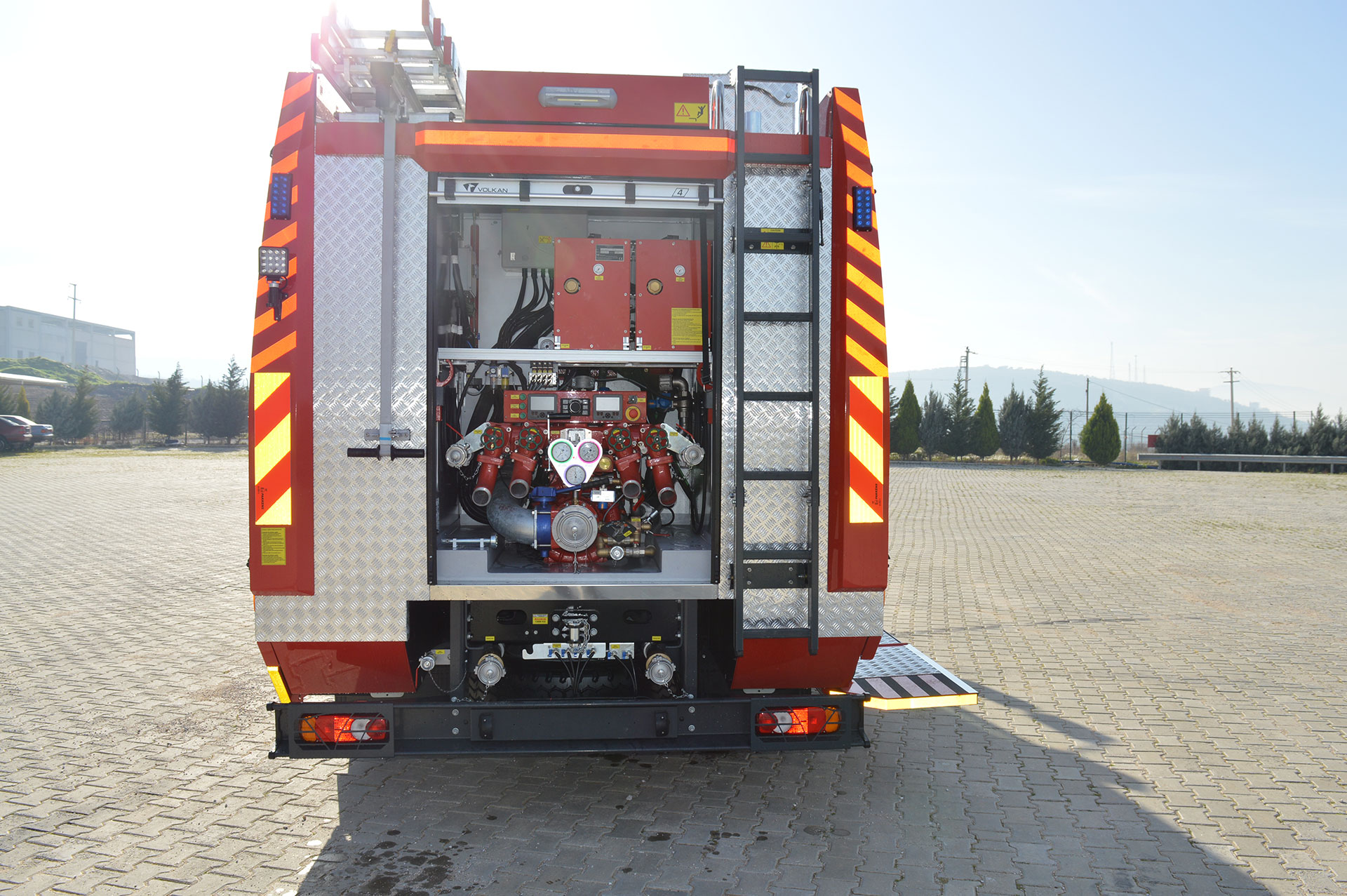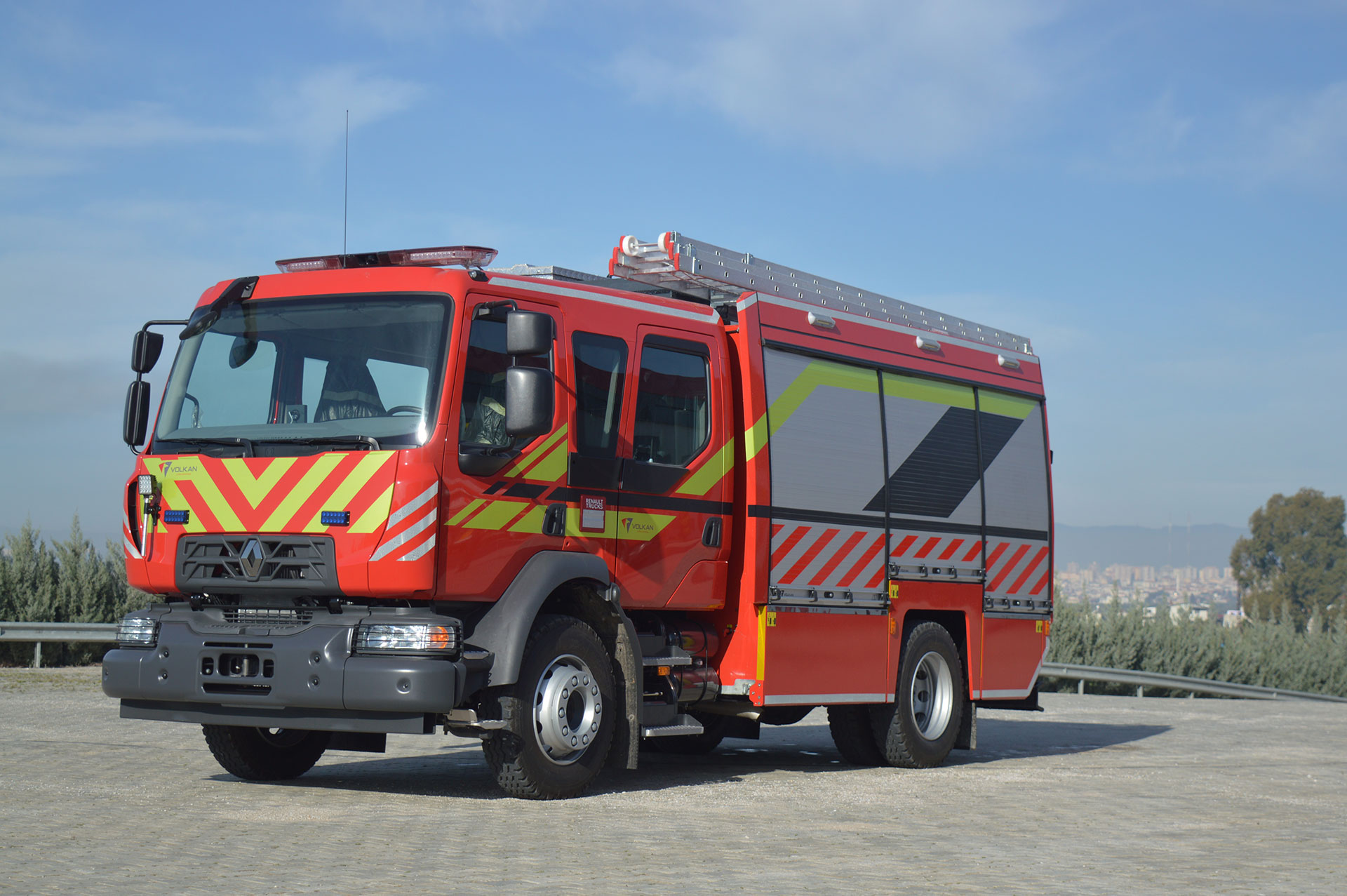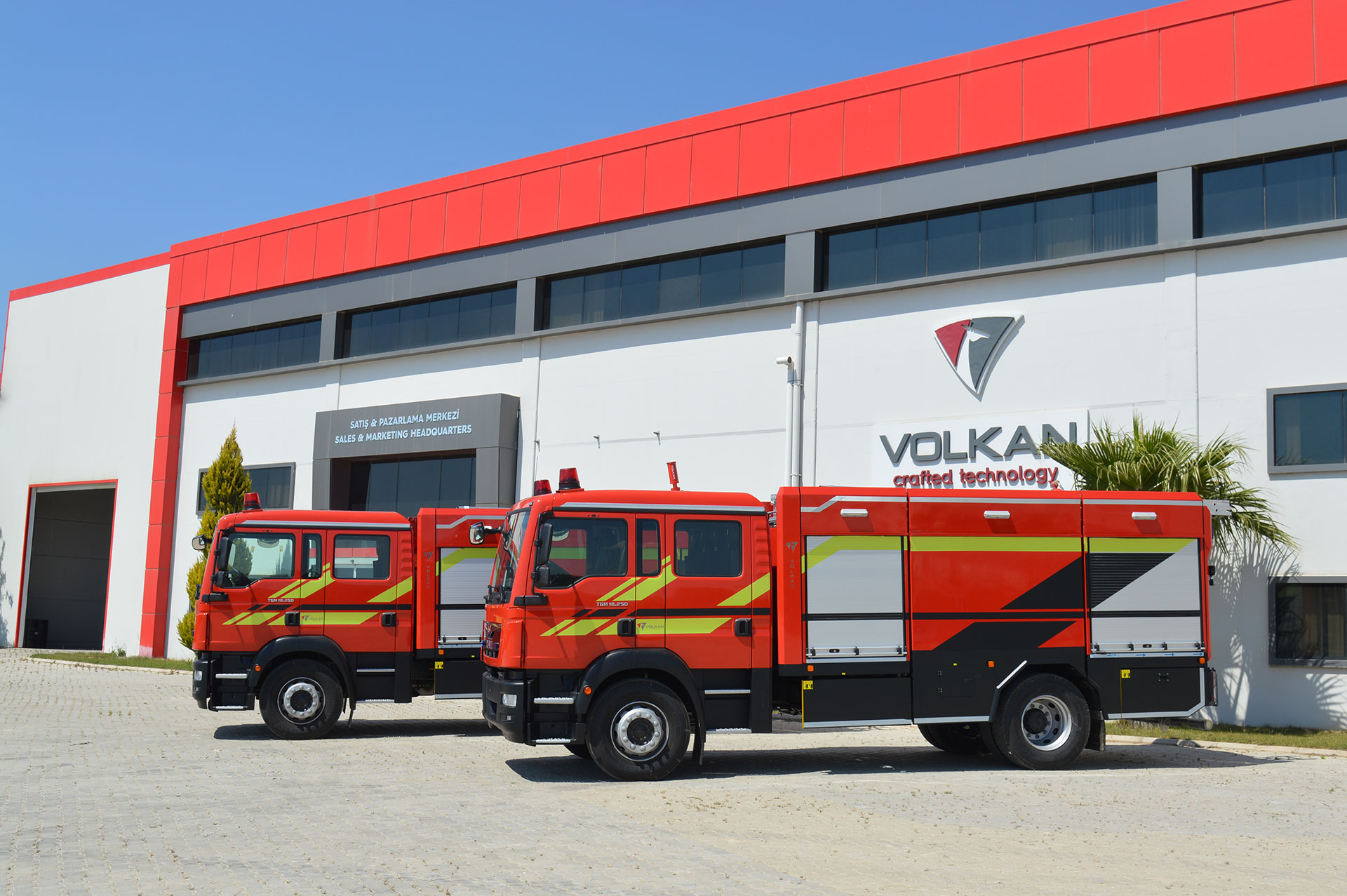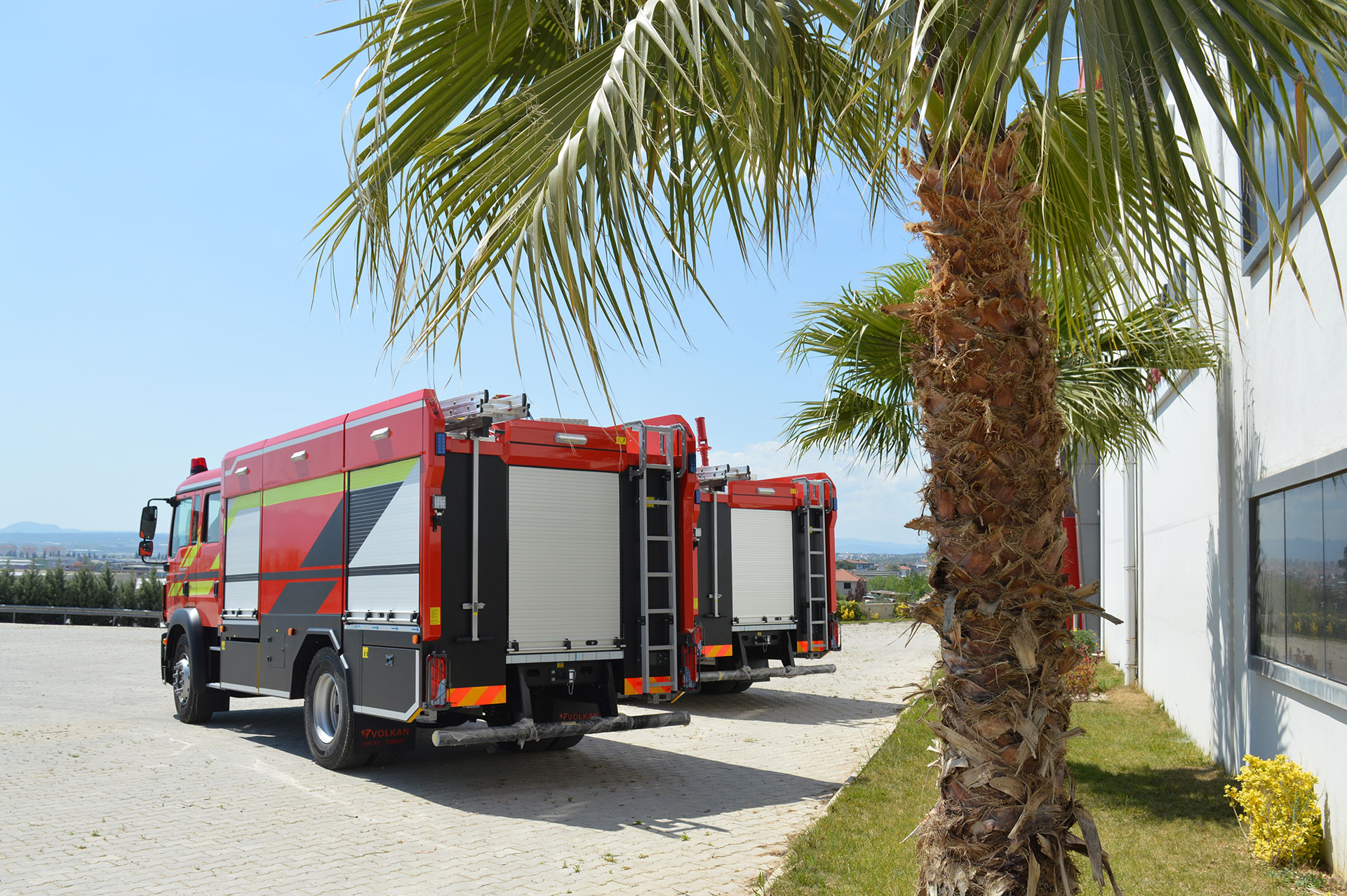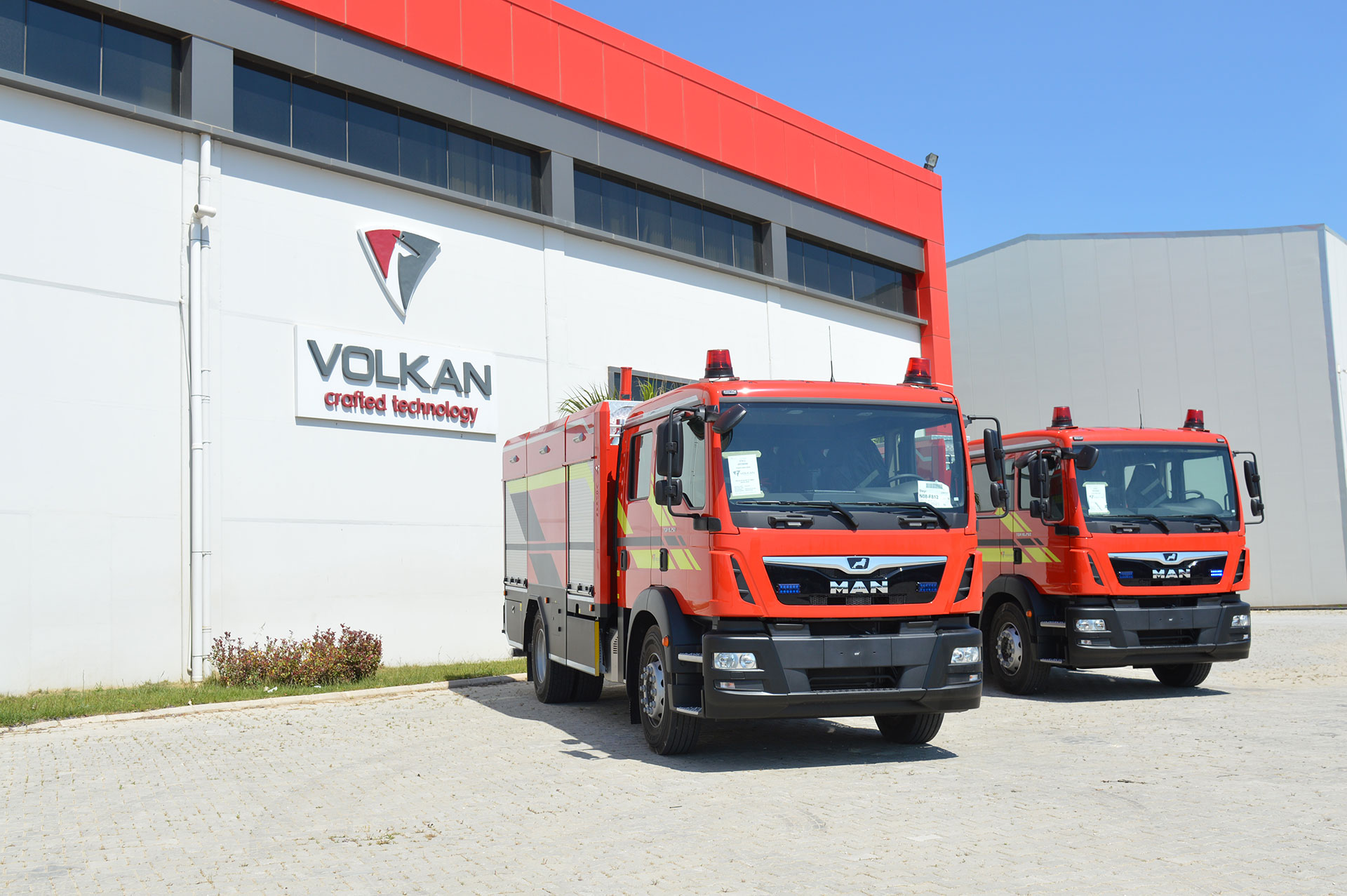 Video