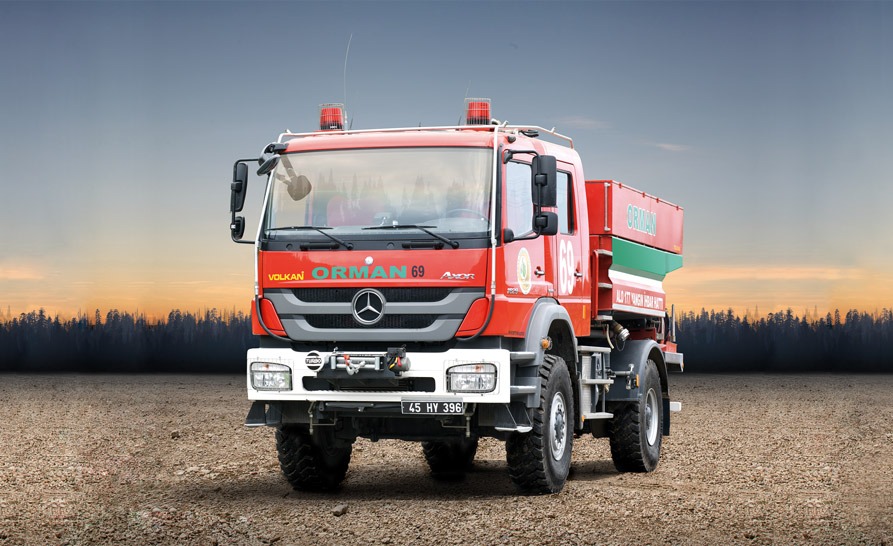 Does not respect any obstacles!!!
Volkan Rural and Off-Road Vehicles are always with you in the most challenging areas, on step and slopes, between huge flames, in the most difficult nature conditions!
Sometimes, it is possible to control forest fires that emerges naturally or because of human, early and with proper intervention. However, if time is late, fires which turn the entire wooded area into a cow, spread over the entire area in a short period of time. Whatever the circumstances, Volkan Rural and Off-Road Vehicles provide you the opportunity to drive in any circumstance and reach you at any point you want to reach .The vehicles are produced by consideration of all natural conditions and equipped with all necessary equipment's to be able to intervene in forest fires immediately.
Vehicles produced by Volkan, which is capable of spraying water even when on the move, can easily work on the rugged nature conditions with its superstructure and chassis design. Even in the most difficult conditions, they can intervene to the fire as soon as possible.
| GROSS VEHICLE WEIGHT | MIDDLE | HEAVY |
| --- | --- | --- |
| AXLE CONFIGURATION | 4X4 | 6X6 |
| BODY | ALUMINIUM | ALUMINIUM |
| WATER TANK | 4000 LT | 12000 LT |
| FOAM TANK | 300 LT | 500 LT |
| FOAM PROPORTIONING SYSTEM | VENTURI | VENTURI |
| WATER & FOAM TANK MATERIAL | SS / GRP / PP | SS / GRP / PP |
| FIRE PUMP | LFPH 10-3000 | LFPH 10-3000 |
| HOSE REEL | HR 30 – HR 60 | HR 30 – HR 60 |
| ROOF MONITOR | WG2000SE / WG2400VM | WG2000SE / WG2400VM |
| BUMPER MONITOR | OPTIONAL | OPTIONAL |
| CAFS | OPTIONAL 2400-4800 LPM | OPTIONAL 2400-4800 LPM |
Gallery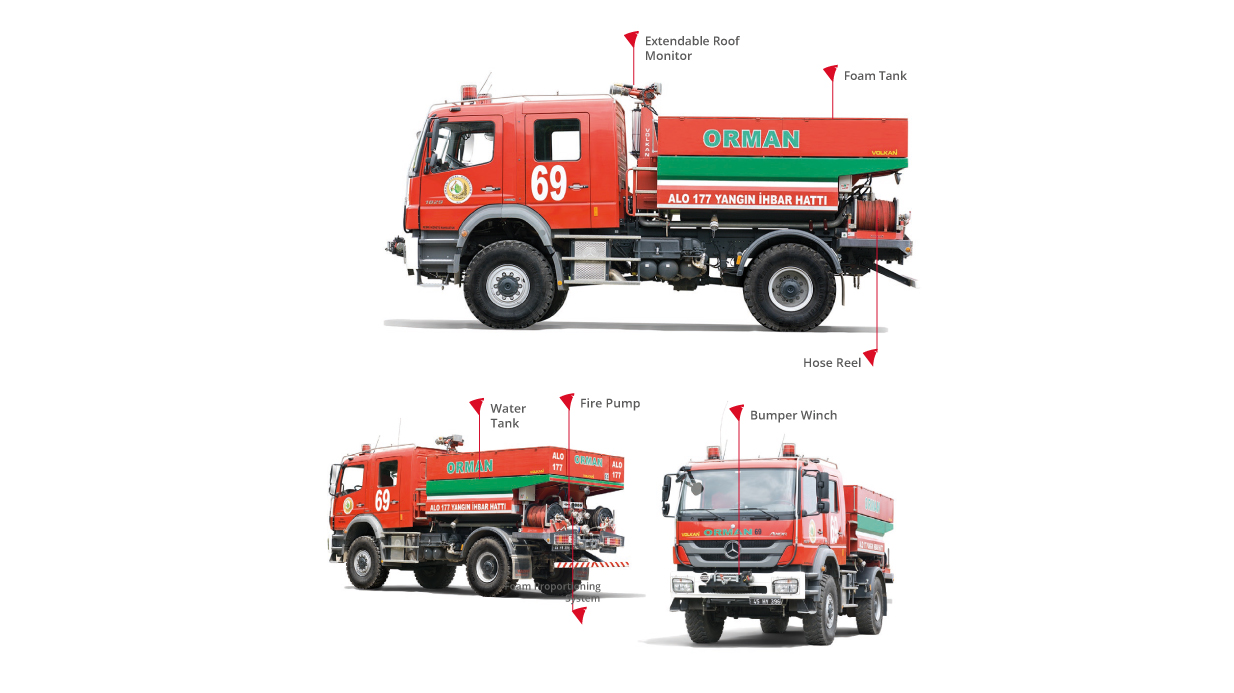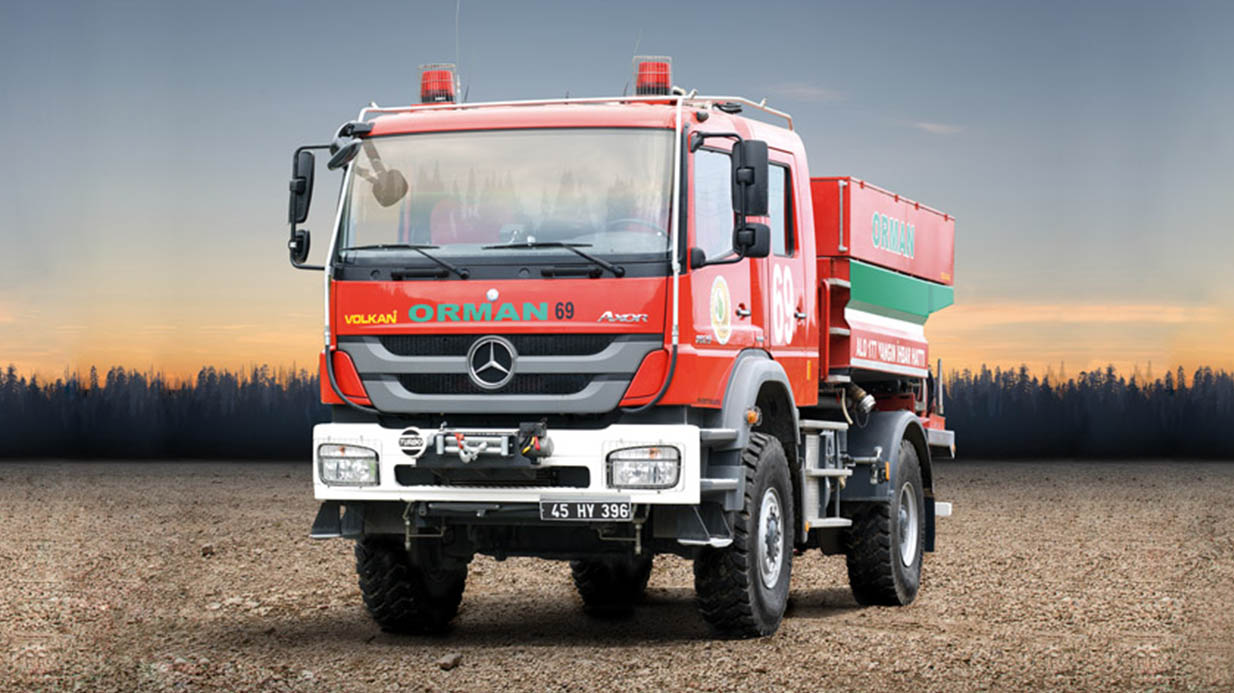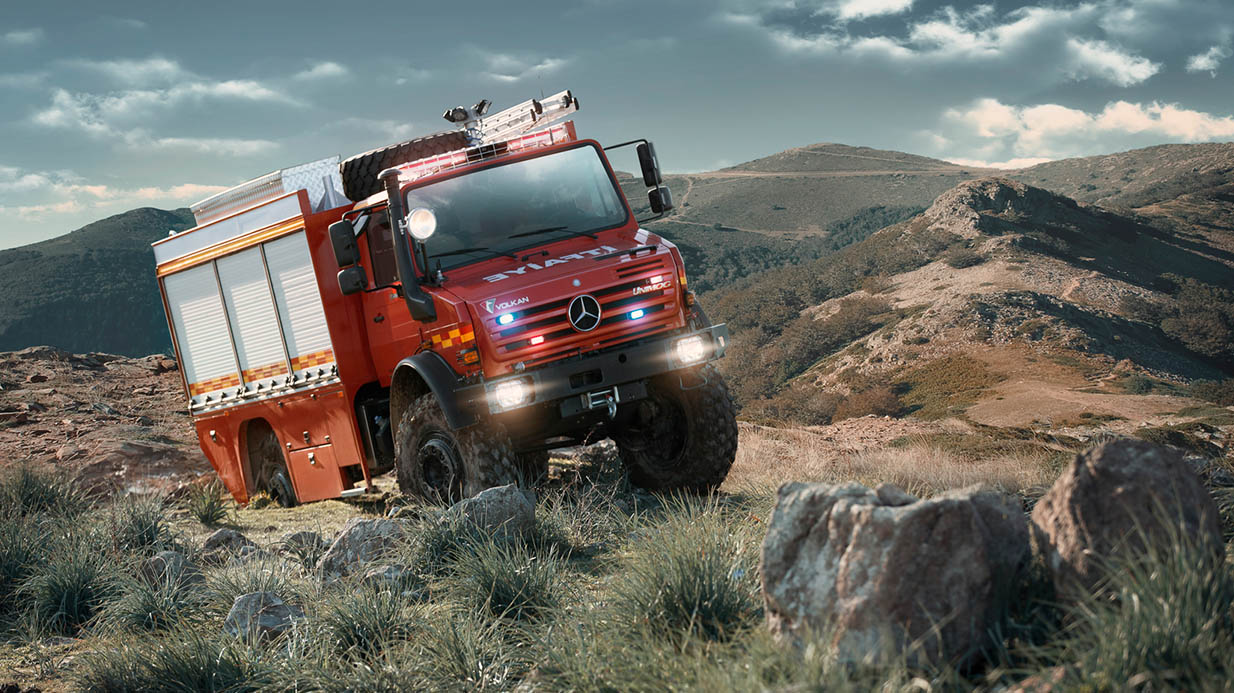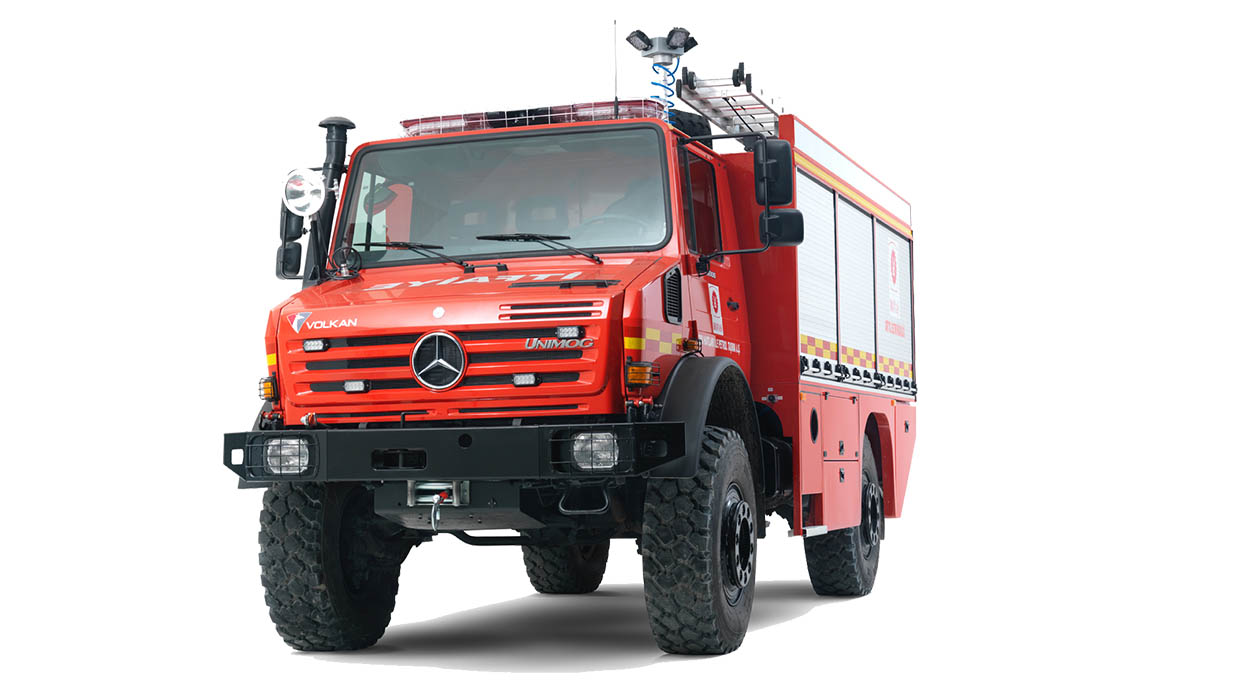 Video