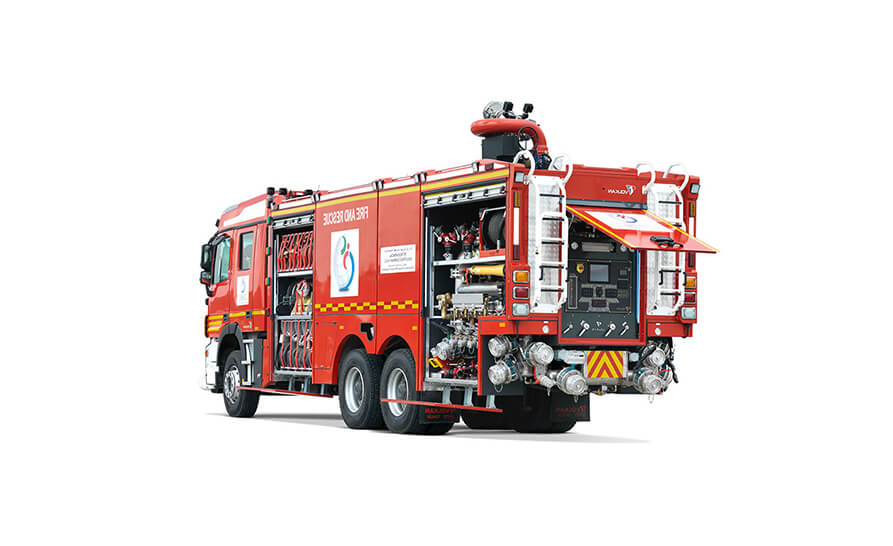 Engineering Marvel
A Marvel of Engineering for Industrial Zones!
The catastrophes that can occur in industrial areas can be prevented with great thought!
"Prevention" and "protection" are very important to survive for the industrial zones which is the heart of the economy. Both firefighters and intervention teams are at greatest risk especially in refineris and fires that may occur in the chemical industry. Volkan lndustrial Vehicles are produced according to all kinds of needs of firefighters in the industrial zone fires, that occur with the sudden explosion and have a risk of spreading rapidly. Volkan Industrial Vehicles are a great engineering marvel with its workmanship, design and technology. It has become a sought out brand with its superstructure, remote control system, all kinds of danger protection during the fire, camera system, foam towers and all other high performance features in the refinery, petrochemical and industrial facilities.
Safe and active intervention with a view into the fire by turret camera (optionally thermal camera) and multi functional remote control

Thanks to piercing nozzle option which gives ability pierce through laminated glass and sandwich structures

Integrated DCP line on main turret nozzle
| | LIGHT DUTY | MEDIUM DUTY | HEAVY DUTY |  WITH TELESCOPIC BOOM |
| --- | --- | --- | --- | --- |
| AXLE CONFIGURATION | 4X2 / 4X4 | 6X2 / 6X4 | 6X2 / 6X4 / 8X4 | 6X4 / 8X4 |
| BODY | ALUMINIUM | ALUMINIUM | ALUMINIUM | ALUMINIUM |
| WATER TANK | UP TO 5000 LT | UP TO 7000 LT | UP TO 8000 LT | UP TO 7000 LT |
| FOAM TANK | UP TO 1000 LT | UP TO 4000 LT | UP TO 4000 LT | UP TO 4000 LT |
| DCP | 250 KG | 250 KG / 500 KG | 250 KG / 500 KG | 250 KG / 500 KG |
| WATER & FOAM TANK MATERIAL | SS 316 PP / GRP | SS 316 PP / GRP | SS 316 PP / GRP | SS 316 PP / GRP |
| FIRE PUMP | UP TO 4000 LPM | 4000-10000 LPM | 6000-13000 LPM | 4000-7000 LPM |
| HOSE REEL | HR 60 | HR 30 – HR 60 |  HR 30 – HR 60 |  HR 30 – HR 60 |
| ROOF MONITOR | 4000 LPM | 4000-10000 LPM | 6000-13000 LPM | 4000 LPM |
| BUMPER MONITOR | UP TO 2000 LPM | UP TO 3000 LPM | UP TO 3000 LPM | UP TO 2000 LPM |
| BOOM / HRET | – | 20 M WORKING HEIGHT(OPTIONAL) | 20 M WORKING HEIGHT(OPTIONAL) | 24 M WORKING HEIGHT |
| FOAM PROPORTIONING SYSTEM | BALANCED FOAM PROPORTIONING SYSTEM | BALANCED FOAM PROPORTIONING SYSTEM | BALANCED FOAM PROPORTIONING SYSTEM | BALANCED FOAM PROPORTIONING SYSTEM |
| CAFS | OPTIONAL | OPTIONAL | OPTIONAL | OPTIONAL |
| CO2 | UP TO 50 KG | UP TO 240 KG | UP TO 240 KG | UP TO 120 KG |
| GROSS VEHICLE WEIGHT | UP TO 20 T | UP TO 33 T | UP T0 33 T | UP TO 41 T |
Gallery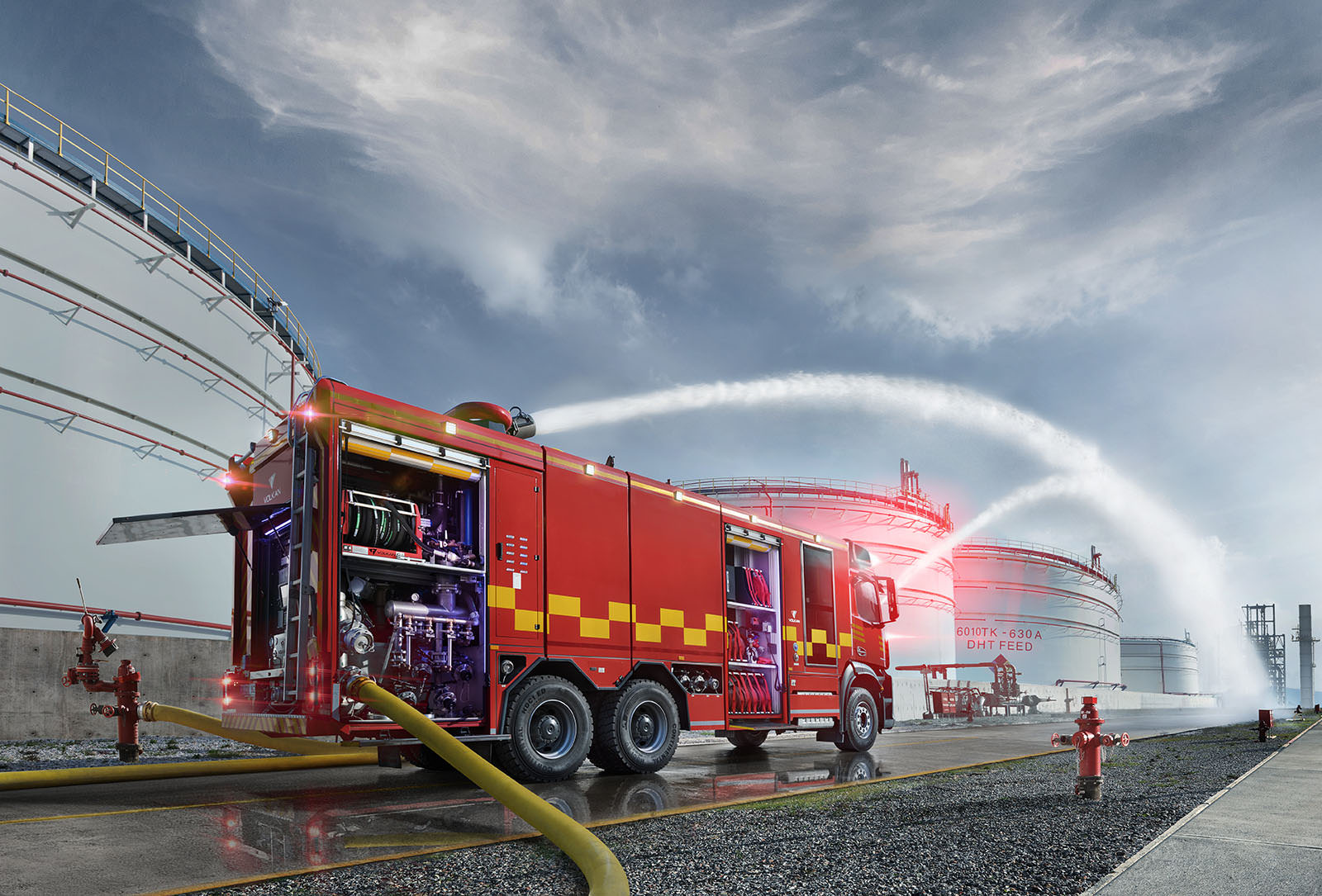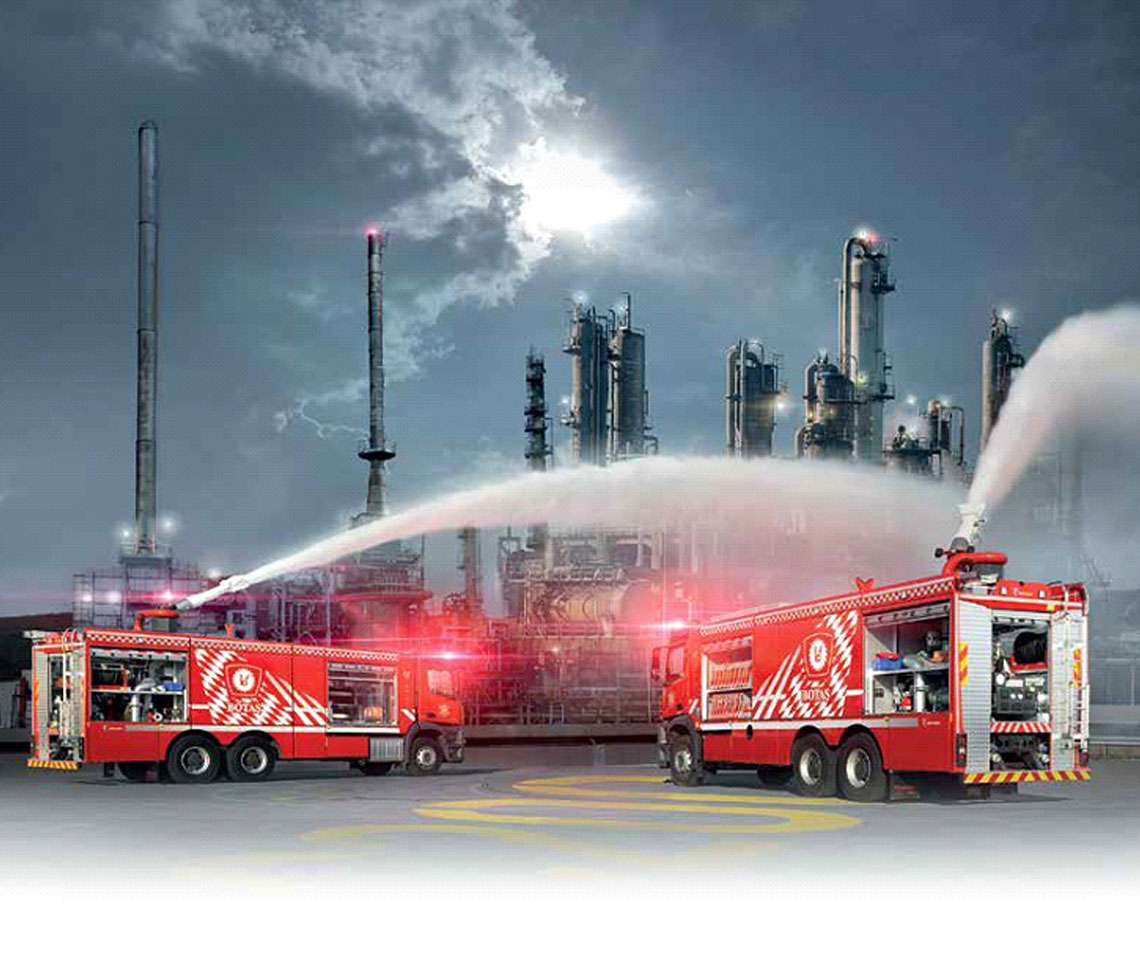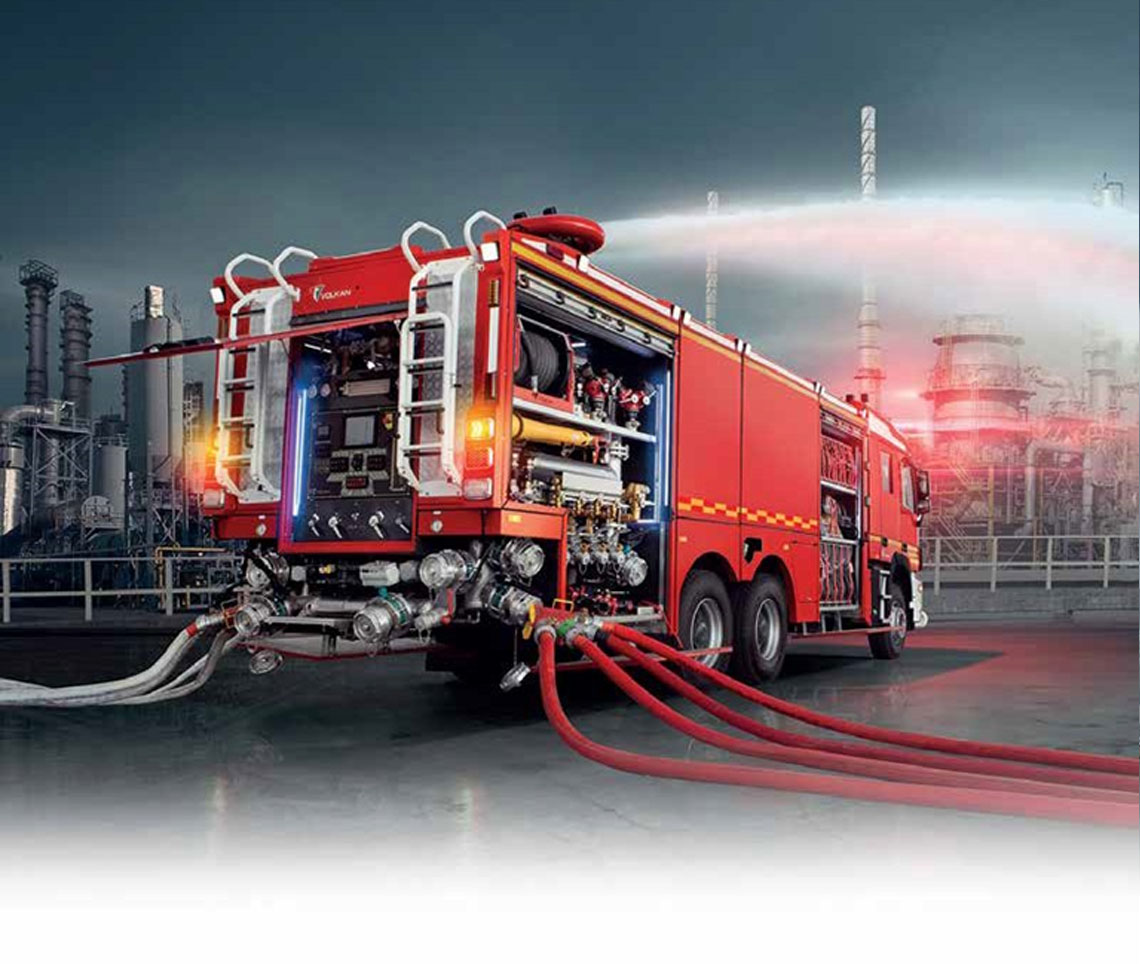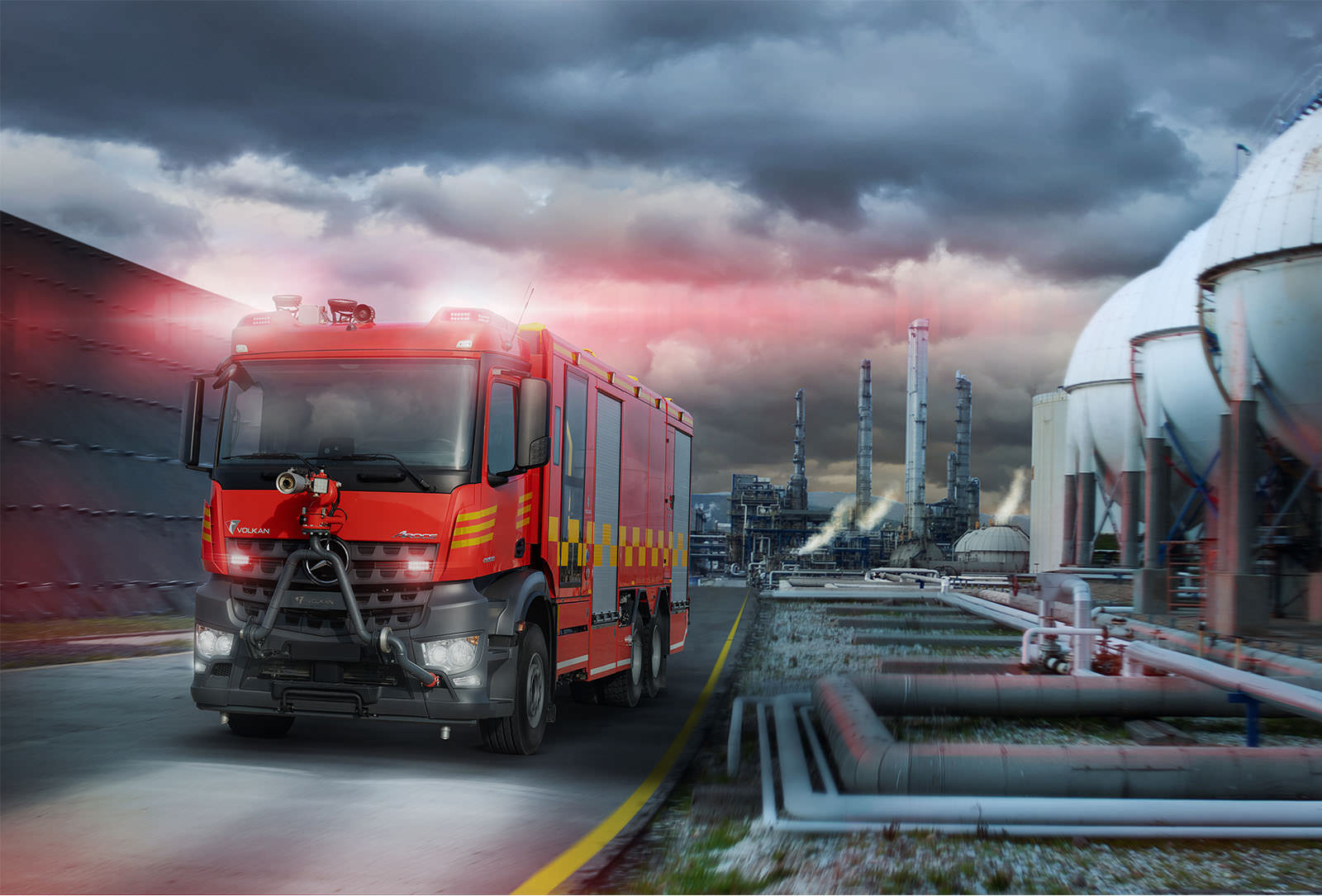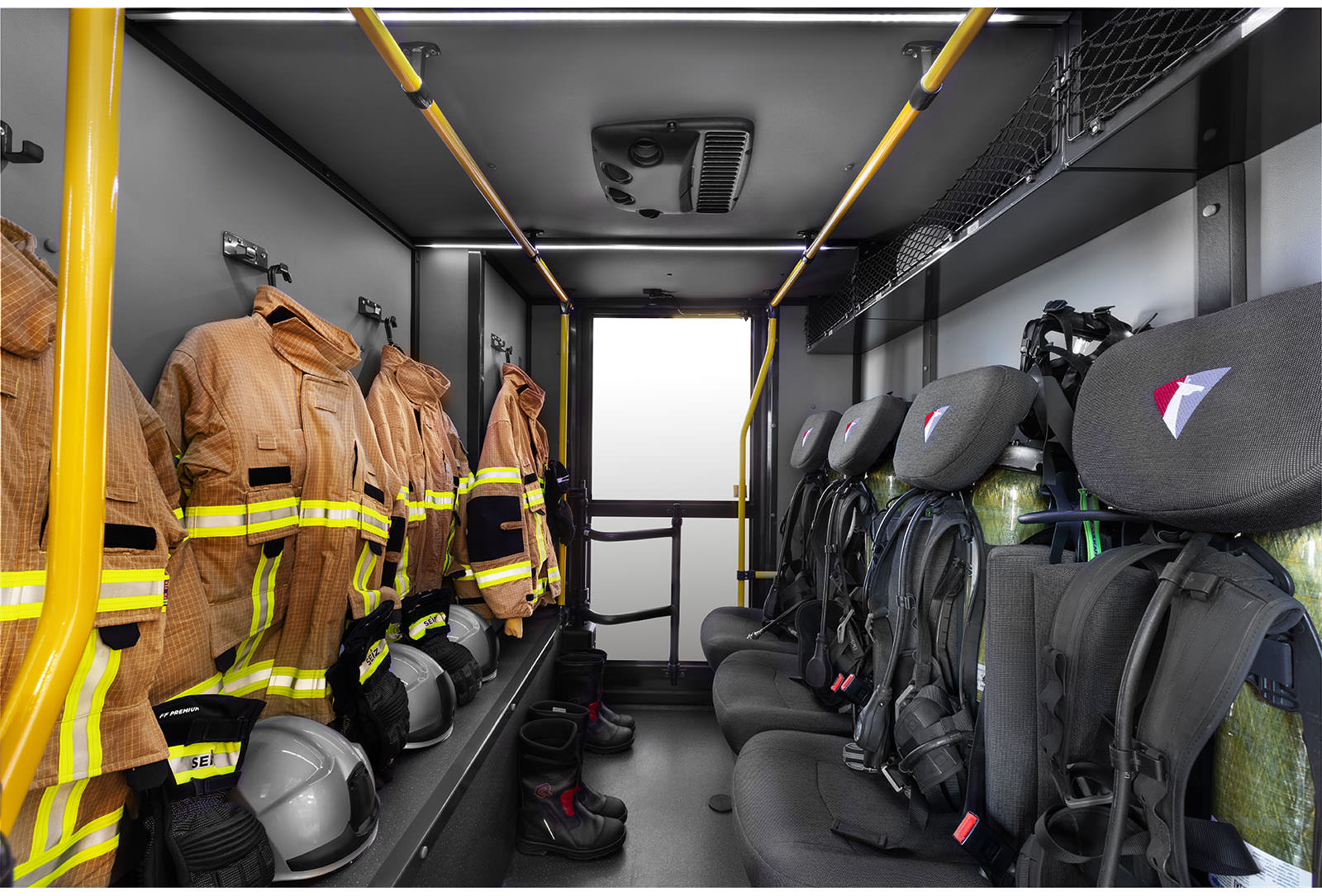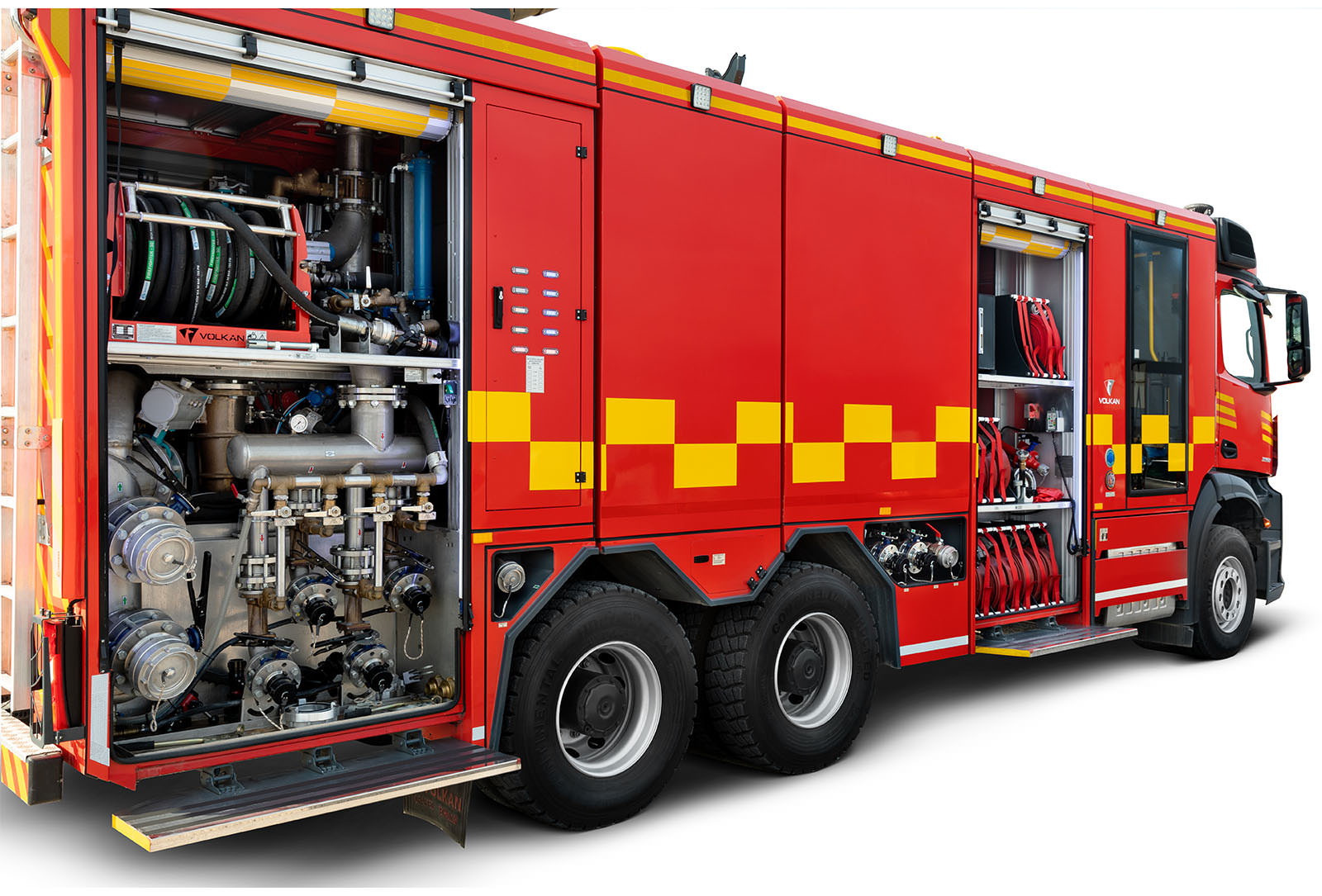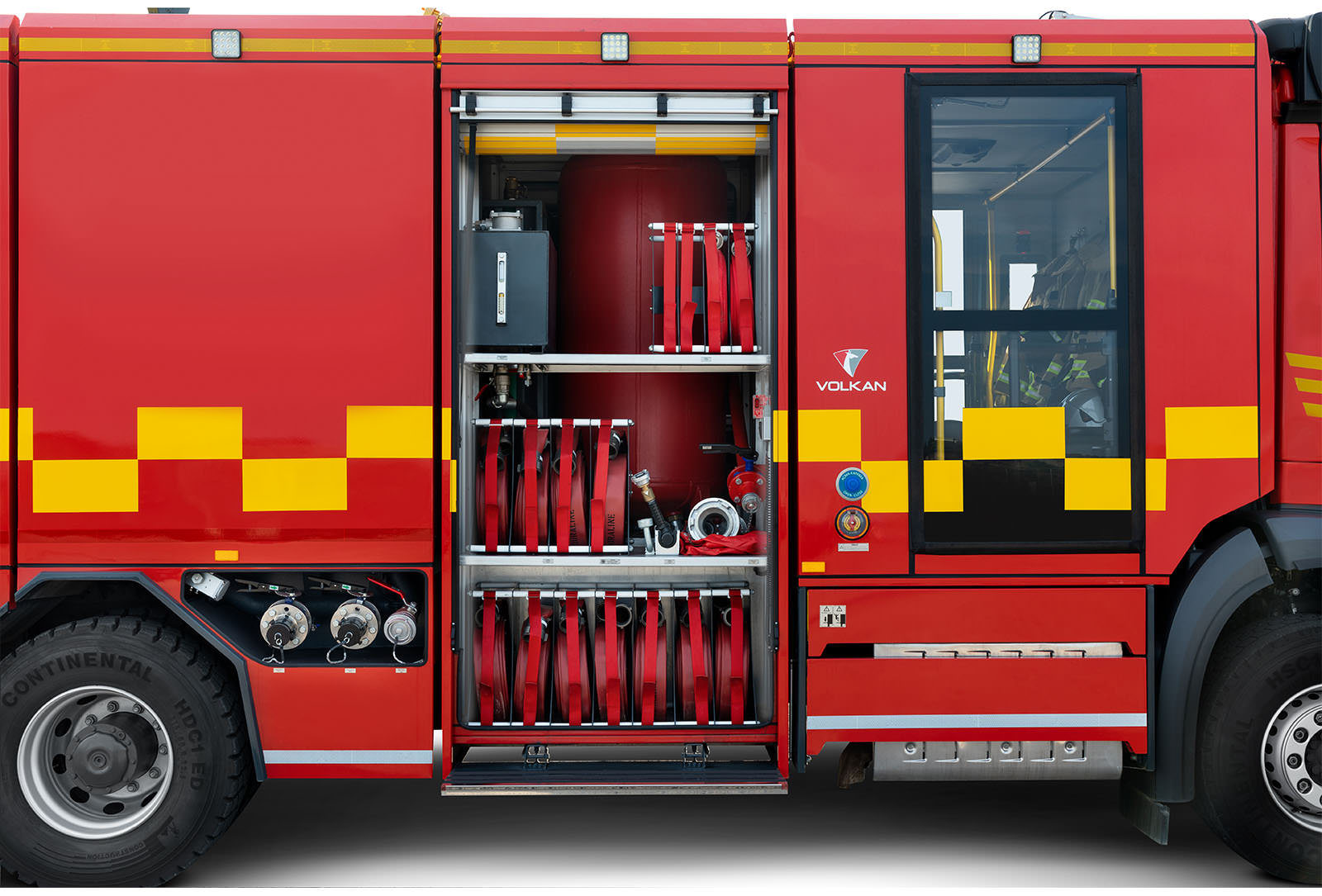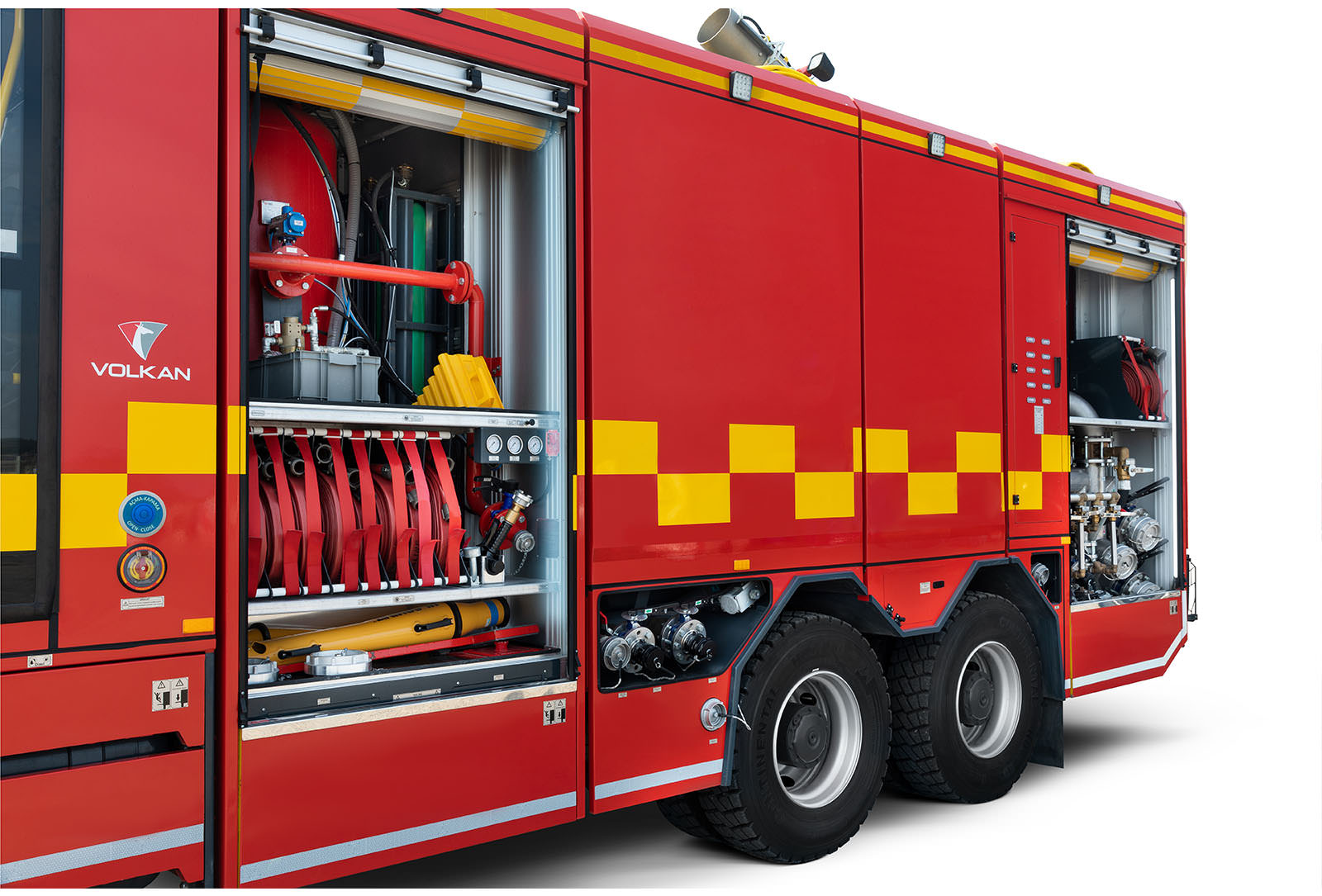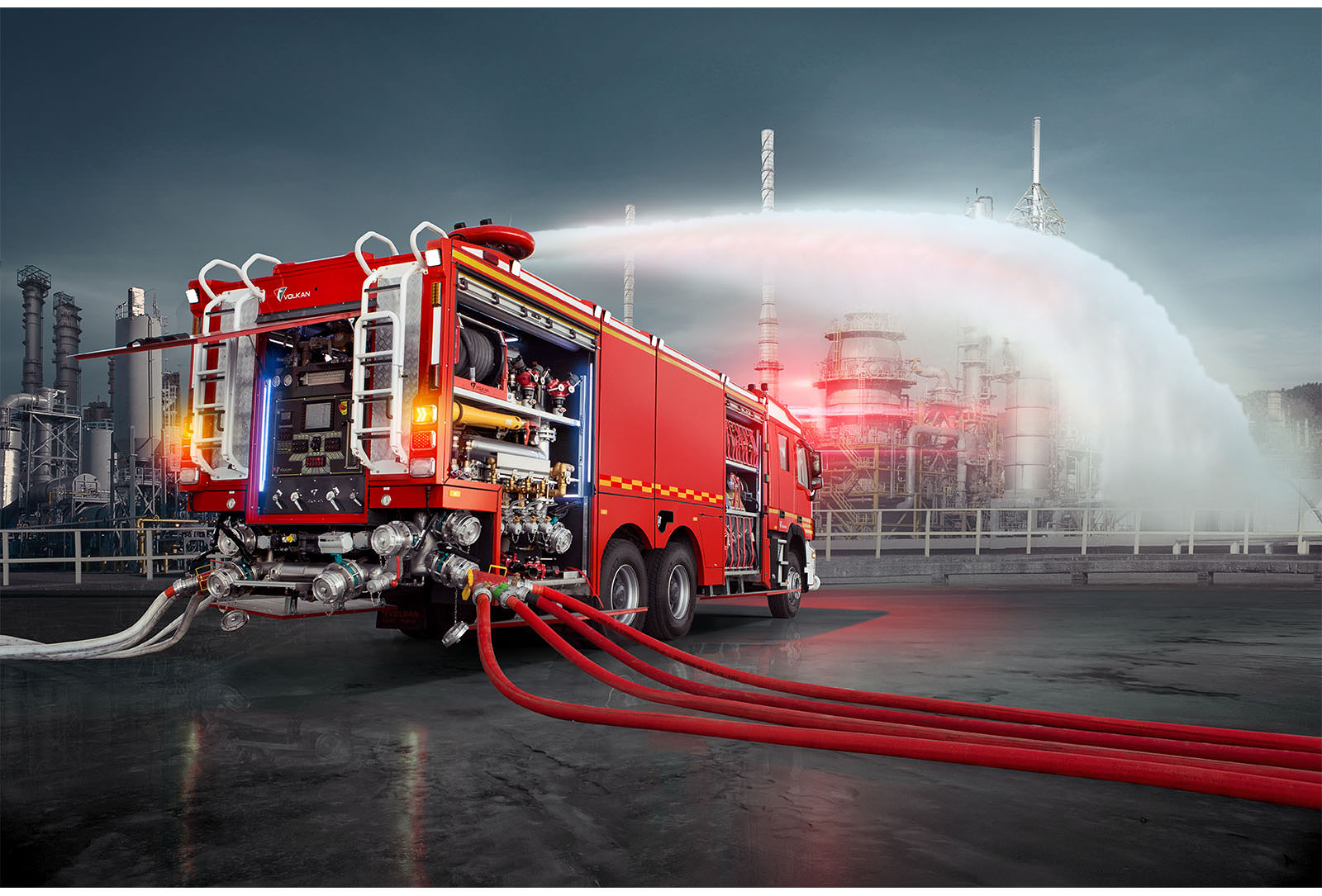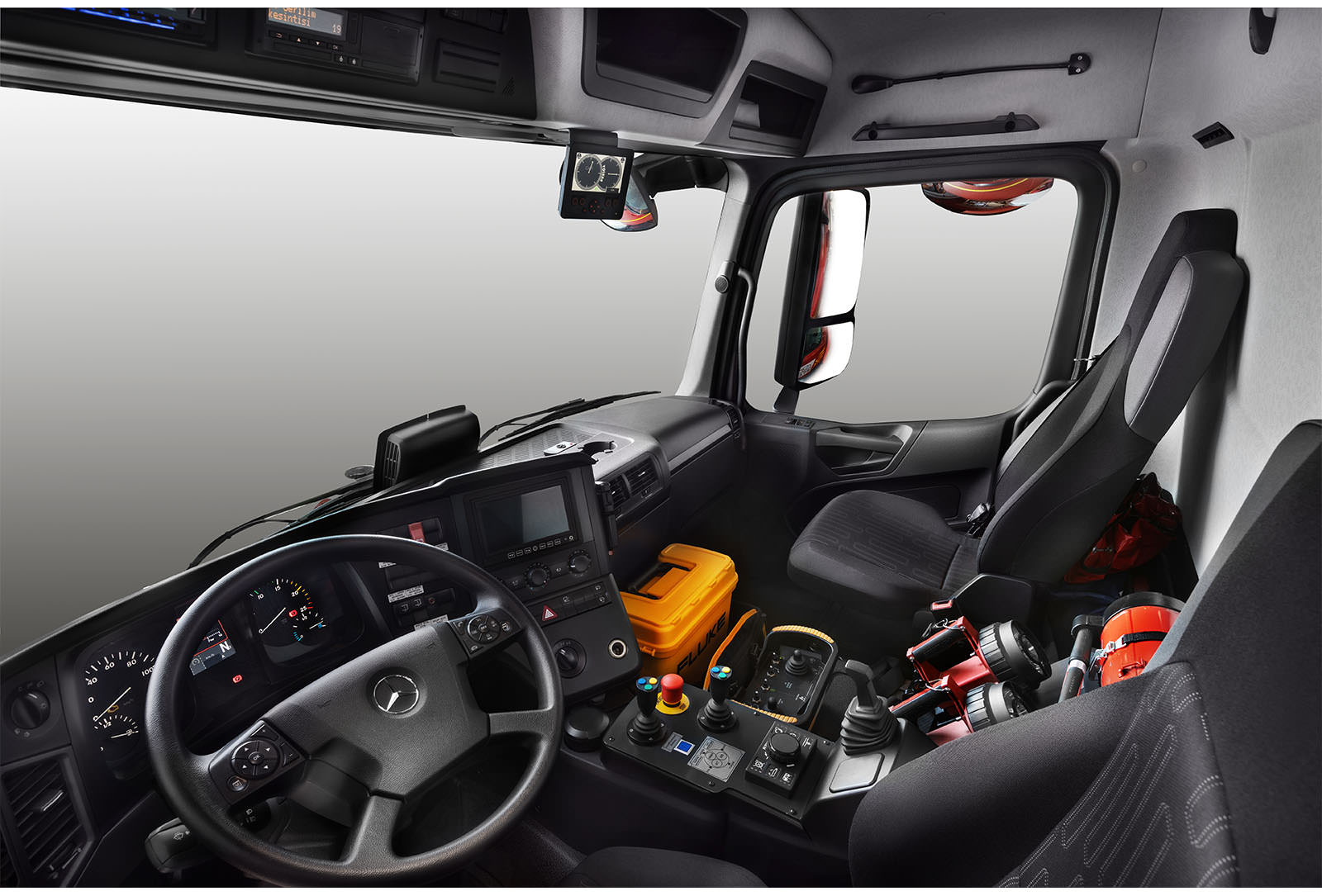 Video